Shawn Lee – Golden Age Against The Machine (WEB) (2014) (FLAC + 320 kbps)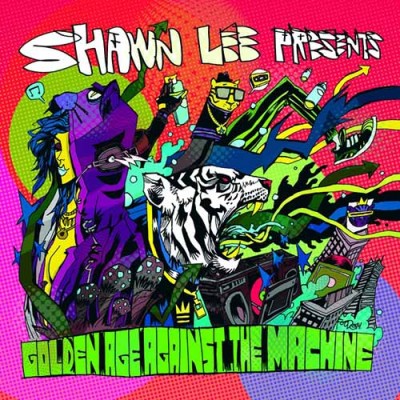 Golden Age Against The Machine is a total passion play. A living audio love letter to The Golden age of hip-hop. For Shawn this spans the early 80s to mid 90s. Like many other musicians, sample based production effected him deeply. It permeated the how and what of his musical performances. The sonic qualities of his productions, the arrangements and his drumming, in fact his whole approach.
Hip-hop at it's best was fresh raw and unconventional. There is something magical about grabbing a loop from an old funk record and layering it with some strings from an easy listening record and pitching down a horn stab from a jazz record and a guitar lick from a psych rock Record and then pinning it down with a fat beat!
Tracklist:
01. Forward to the Past
02. Stay on Course feat. Braille
03. Back to the Future feat. MC ThinkTank
04. Rock Steady feat. Lightheaded
05. We Got the Jazz feat. Ohmega Watts
06. Boom Bap
07. Big Bad Wolf
08. Hip Hop Harp
09. Wake Up feat. Miles Bonny
10. Jackie Chan feat. Earl Zinger
11. Christophe feat. Busdriver
12. I Just Had A Baby feat. Princess Superstar
13. Ashes to Ashes feat. Andy "The Undertaker" Cooper
14. School House Funk
15. Baby Breakin' feat. MC Shawny Shawn
16. Marimba
17. Muson Magic
Download:
FLAC – Wayshare
320 kbps – Wayshare