Purple City – Paris To Purple City (2005) (CD) (FLAC + 320 kbps)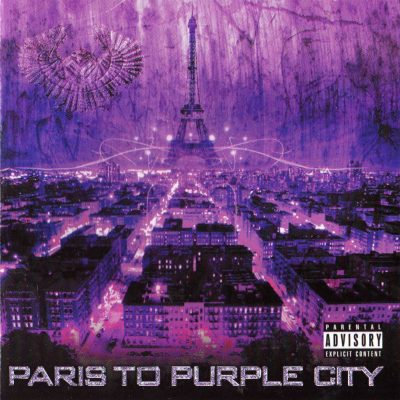 Purple City, also known as PCP or Purple City Productions, is closely affiliated with other Harlem-based artists such as Jae Millz and The Diplomats. Purple City began in 2002, when Shiest Bub was introduced to Cam'ron and Jim Jones of The Diplomats by Juelz Santana. Jones and Cam'Ron served as mentors to Shiest, leading him to create Purple City and began to put out mixtapes. To date, Purple City has released eight mixtapes, selling an estimated 800,000 copies thus far. Purple City has also commercially released three albums to date, Paris to Purple City, The Purple Album, and Road to the Riches: The Best of the Purple City Mixtapes, independently selling over 100,000 units worldwide.
Paris to Purple City is the second album by Purple City, released on November 8, 2005 through Babygrande Records. The album was a collaboration between Purple City members Agallah and Un Kasa and French hip hop artists.
Tracklist:
1 Paris To Purple City 5:44
2 The French Connection 5:12
3 No War 4:20
4 Money Rules The World 5:02
5 Da Street 4:34
6 Hip-Hop 4:52
7 Rap Is All Around The World 5:07
8 New York 4:40
9 Baby Girl 4:03
10 It's Been A Long Way 4:40
Download:
FLAC – Wayshare
MP3 320 –Wayshare