Endgame – Steel Sharpens Steel (WEB) (2023) (320 kbps)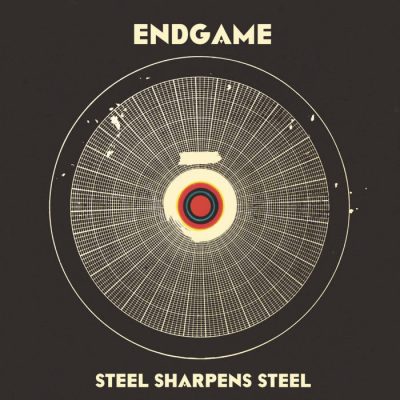 The much-anticipated debut project by Endgame, a transatlantic trio sprung from the ŌFFKILTR circle consisting of MCs Mattic and GT Lovecraft, and London-based beat maker Pitch 92. The three members of Endgame are long-standing friends and collaborators across a number of other projects (Clouds in a Headlock, ASM, Wax Tailor, and a slew of solo releases), and the synergy shines through on this release, which is both a debut for the group and the fruition of years of fellowship and honing
of their crafts.
"Steel Sharpens Steel" is a laser-focused yet other-worldly piece that
runs as an homage to the ancient arts of jazzed-out beat craft and free-form rhyme play. Unapologetic good-old feel neck-snapping boom bap production from Pitch 92 provides the concrete foundation for master craftsmen Mattic and GT Lovecraft to launch effortless lyrical acrobatics into the cosmos.
Tracklist:
01. Hal 9000
02. Upham (More Ammo)
03. Nowhere For Heaven
04. Atomic 33
05. Endgamers
06. C'est La Vie (feat. FP)
07. Another World (feat. YagoMeans)
08. G x M
09. Loch Ness
10. UV Rays
11. Overloaded (feat. Mali Hayes)
12. Flask Of Siddhartha
13. Hexagram
14. Last Order
Download:
320 kbps – Wayshare