Blacastan – The Master Of Reality (CD) (2010) (FLAC + 320 kbps)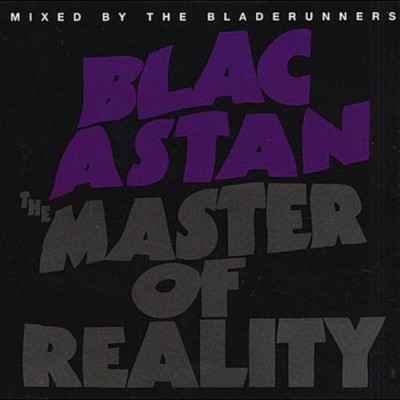 The full length CD mixed by DJ 7L Of The Bladerunners was originally slated as a Japanese only promo teaser and used as tour and show support. Brick has decided to make a few hundred copies of the mix (packaged in a retro 'paste on' style thick sleeve with obi card) available to their key accounts stateside. Only select vendors are being offered this and there is no digital version available. Once these are gone, they're gone – this CD will NOT be repressed.
This mix, full of 19 all new studio tracks features all original production from the likes of 7L (who also mixes and arranges the entire piece in his signature Bladerunner's cut and paste edit style), Columbeyond, Esoteric, Apathy, DJ Doom, Blacastan himself and more. Vocal contributions come from Apathy, Columbeyond, Krumbsnatcha and Blac's Branch Davidians crew.
Props to NYaddict for the contribution! If you want contribute too you can send your stuff to our email address – admin@94hiphop.com
Tracklist:
01. Intro
02. The Wire 3
03. The Villain
04. Crac-A-Stan
05. Dynamic Duo (Feat. Colombeyond)
06. Warning – Blac In Your Face [Freestyle]
07. Stop Frontin'
08. One Life To Live
09. Change My Name [Interlude]
10. Why, Why, Why (Feat. Apathy)
11. It's A Khrysis (Feat. Krumbsnatcha & LEX)
12. Mirrors (Feat. Nvus & Prestige)
13. Martyrs (Feat. Colombeyond)
14. Macko's Theme
15. On And Off The Mic (Feat. Apathy)
16. If You Only Knew (Feat. Big Stat)
17. Ressy Dogs (Feat. Colombeyond & Mad Flo)
18. Big East (Feat. Mad Flo, Colombeyond & Steede Chinan)
19. Only The Real (Feat. Correct 1 & Colombeyond)
Download:
FLAC – Wayshare
320 kbps – Wayshare